Category Archives:
Uncategorized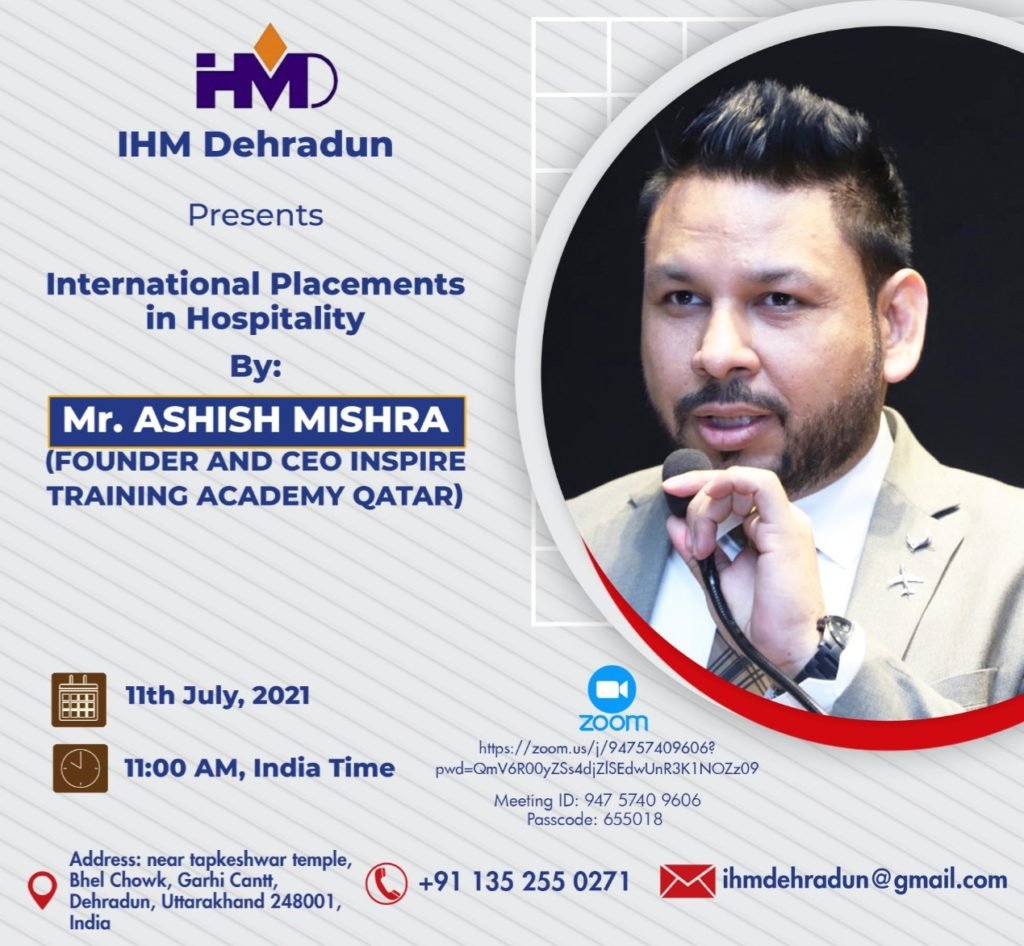 Dear Students
All students of Degree & Diploma courses are desired to attend the " International Career Placement in QATAR" in 5 * hotel's only on 11th July at 11 AM It is an opportunity to avail.
Media – zoom
**This zoom meeting is only for Final Year/ Passout, Degree and Diplomas Students.**
These meetings schedule on zoom
Date – 11th July 2021
Time – 11:00 AM
Meeting ID – 947 5740 9606
Passcode – 655018
Organized Activity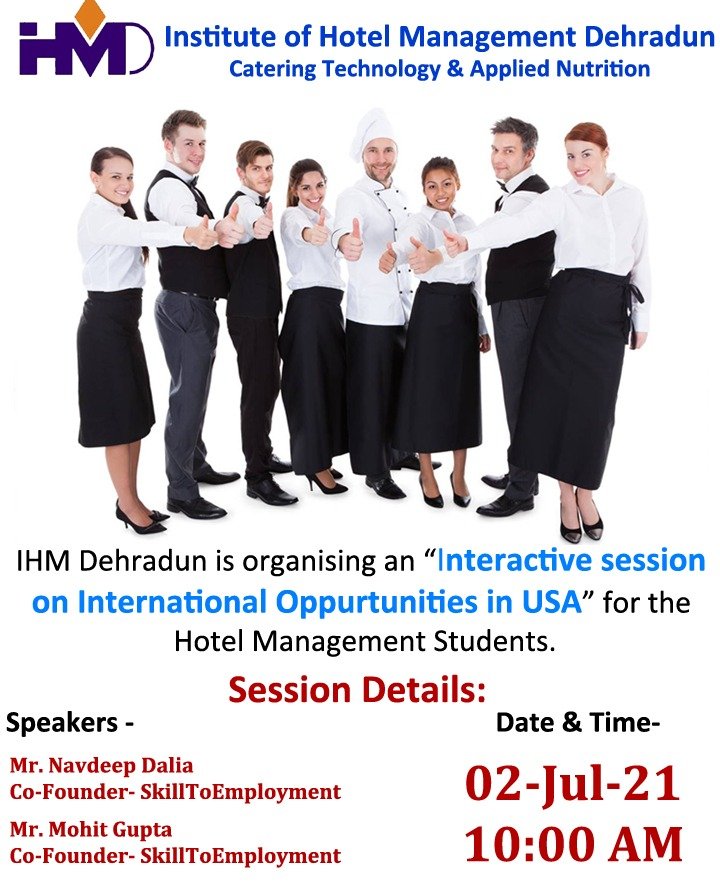 IHM Dehradun organized an Interactive Placement Activity for USA 🇺🇸" on 02 July 2021 out of which 9 Students have opted for Pre Screening for there Placement.
Notice : Update
Our Mission
● To impart required knowledge and skills in our students so they shine in their selected profession and have a successful career.
● To facilitate synergized research amongst faculty, students and industry in hospitality precincts.
● To develop bonhomie between institution and industry.